Unbeatable Beachfront Location Offering Stunning Sea Views
Enjoy one of the hottest locations of the island with stunning bay views. Located right next to the picturesque village of Lindos, on a magical beachfront spot, Lindos Grand is an adult only accommodation with private pools on most rooms. The rooms have been especially designed so you can wake up to the sunrise above the Aegean through the floor-to-ceiling angled French doors.
New Luxury Experiences Including Ultimate Privacy & Personalized Service
Privacy and personalized service here are at their best – with our exclusive phone application you can connect to Reception and order food, make reservations, request personalized services etc. making your stay as seamless and unique as possible.
Enjoy a new level of luxury combined with privacy and a personalized approach that will astonish you and make you feel pampered and taken care of.
The interiors exude contemporary sea-breeze luxury, but you will be venturing out often for the resort's upscale food and drink choices: our executive chef with international credentials is here to offer you a unique Omakashi experience where he will cook before your eyes a sophisticated yet modest menu based on the catch of the day.
Make your reservation to attend a meal that is sure to become a cherished experience and a precious holiday memory.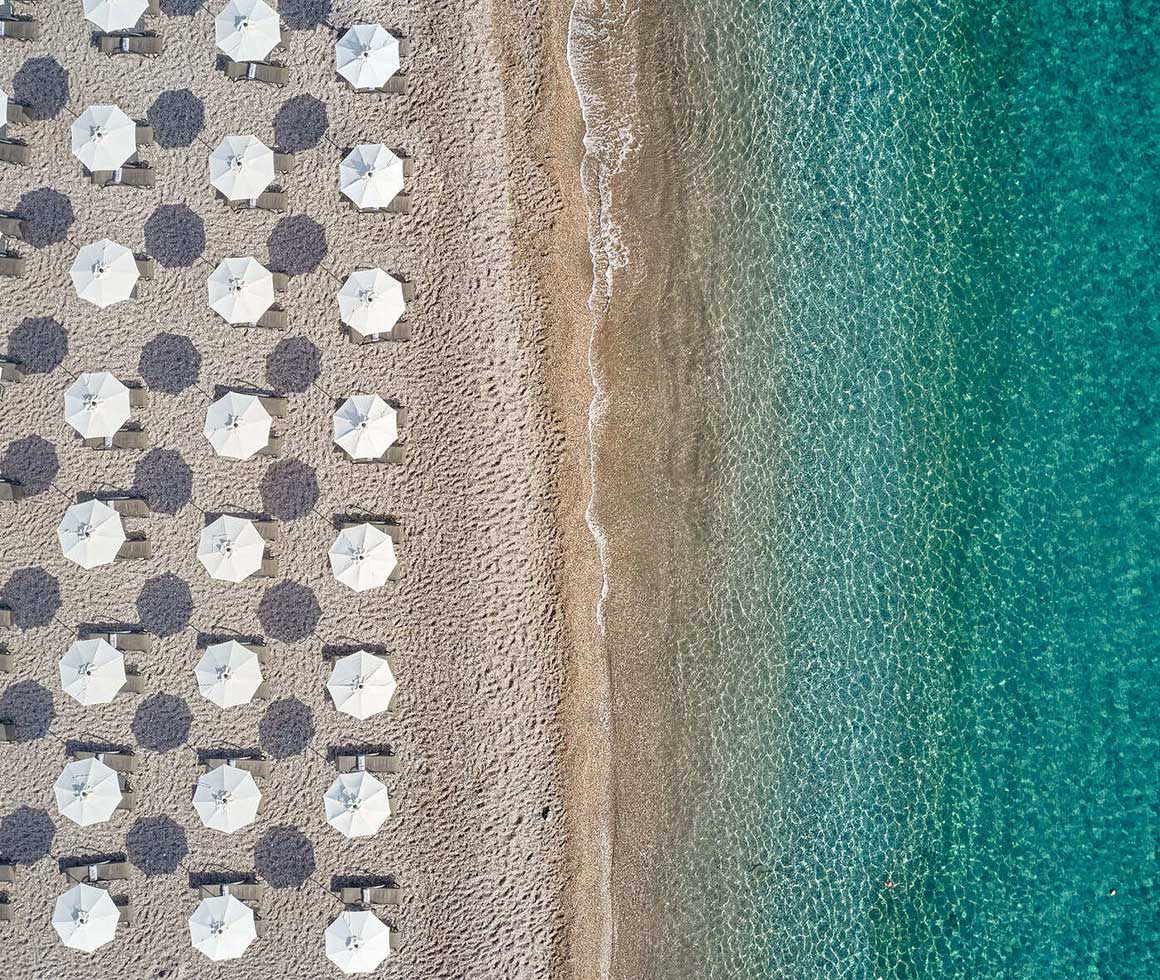 At Lindos Grand, we use eco-friendly practices and high-tech energy management systems (such as sea-water processing, resourceful waste management) to ensure sustainability and low carbon footprint.
Sea water is processed with advanced technology and made suitable for use throughout the premises, in our gardens we grow local plant varieties and we use locally sourced ingredients to minimize food-related transportation emissions.